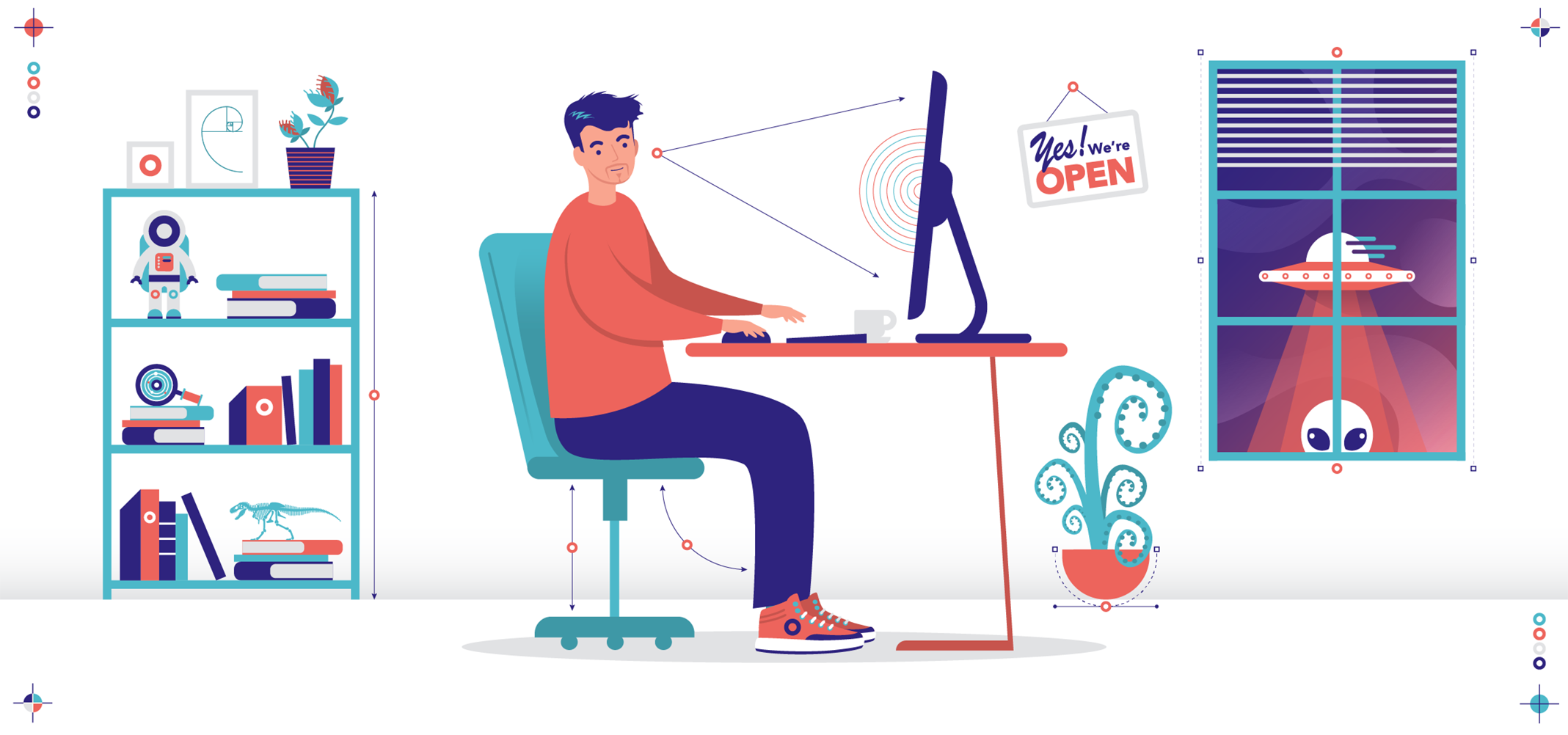 Our Story
Boson1 is a small, award-winning New Brunswick design shop with a rebellious spirit and a mission to enrich life through design and collaboration. We offer sophisticated design solutions and experiences that stand out in a crowd, shake things up, and advance the goals of a growing list of clients locally, nationally and internationally. We dig deep to create design solutions that reveal, express and direct.
We enjoy working with individuals, small businesses, with organizations large and small, and we recognize the type of positive impact that art and design can have in strengthening our communities, expressing meaningful stories, aligning values, cultivating relationships and driving positive social, cultural and environmental change. A collaborative mindset is key to all of our work.
Primary project work at Boson1 is managed and created by company founder and Creative Director, Alan White. Additional independent creative professionals – forming our primary roster – are partnered with regularly to tackle larger projects and provide added value, insight and project support.
Branding & Identity
Reinforce your brand's personality and promise, cultivate positive perceptions, evoke story and meaning for your customers, resonate with the right visual vocabulary and graphic appeal.
Print Design
From stationary to posters, brochures to flyers, we've done it all. We create functional, vibrant and sophisticated printed solutions to help you engage audiences and express yourself.
Web & Interactive
Retina-ready, responsive, creatively coded, and cross-platform design for web, mobile, and tablets. We offer a wide range of online branding and interactive story-telling solutions.
Wayfinding & Signage
Whether for small exterior trail or larger institutional interior, we provide a full range of wayfinding and signage design services, from analysis and concept design through to implementation.
Folks We've Worked With
Over the years we've had the pleasure of working with a diverse array of individuals, organizations and brands. We value every new opportunity to build new design experiences and lasting collaborations with clients, partners and customers.